Adult Zombie #4 Mask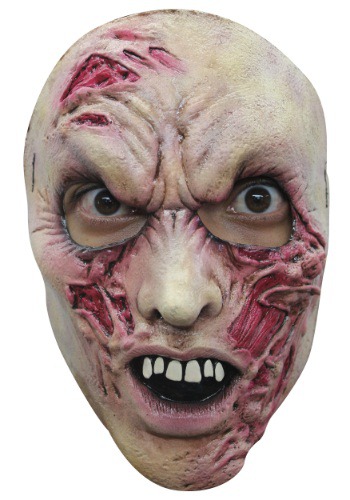 It's only a matter of time before the armies of the undead are upon us. At least, that's what TV, movies, comics and video games would have us believe. This Adult Zombie #4 Mask will have you ready for the upcoming apocalypse. It has a gruesome look based on the most frightening of zombies, so you won't just be able to fit in with the rest of the ghouls, they may even make your their leader!
Buy Now
$9.99
Related Products
rntSpirit Halloween has collaborated with award-winning special effects makeup artist; Tate Steinsiek for an exclusive one-of-a-kind mask collection! Best known for the Syfy competition; Face Off; Tate was placed as the runner-up in Season 1 and 5. In addition; Tate won the "best of the Next in Horror" award at the Screamfest Awards. This zombie clown want more than laughs; it's hungry for flesh! From the murderous clown makeup to the frazzled red hair; this creepy clown mask is sure to stir up some scares!rnrntrnttMaterial: LatexrntrnttCare: Spot cleanrntrnttImportedrnrnrnt
View Now
39.99
Includes: Mask with hair. Recommended Age: 15+ Years.
View Now
7.69
All Latex, 3/4 Sized Mask With Glasses.
View Now
17.99