Kids Rotten Flesh Hands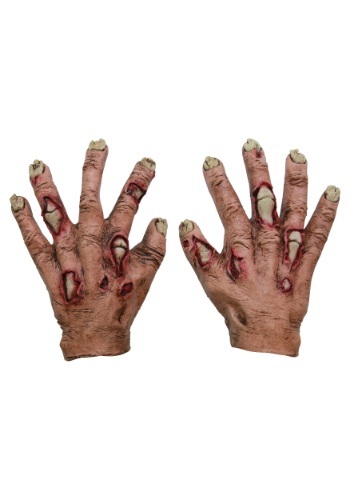 If you've been a zombie for awhile now, you're lucky if you've been able to retain all of your limbs. There's just so many ways to lose an arm or a leg when you're thronging around looking for brains to eat. Keep your pristine hands safe with these rotten flesh hand covers. It will totally match the look of your decaying flesh while keeping your real digits covered and concealed!
Buy Now
$16.99
Related Products
On the plus side, you get to assist with patients that suffer from easily transmittable and deadly diseases. You know, since you're dead and all it's not likely that you'll catch it. But, on the other hand, you can't eat the patients. Take more than blood in this Plus Zombie Nurse Costume.
View Now
59.99
Nowhere is safe from the zombie apocalypse when it hits, not even Gotham City. When the undead rampaged the city Batman tried to save the people to only get bitten by a member of the walking dead horde. Now the dark knight is craving only one thing, brains. His first move was to go after the Riddler because the recently undead caped crusader remembers that he was the smartest villain. So watch out if you make your way to Gotham and are a bad guy because you may just have to deal with a brain hungry superhero!
View Now
39.99
When you're an undead football player you have an advantage over most other players. Why is that? It's because you wont feel the hits from the other players. The only thing you'll have to be careful of is not loosing your focus on the game by trying to go after some brains.
View Now
49.99