Zombie Sk8r Child Costume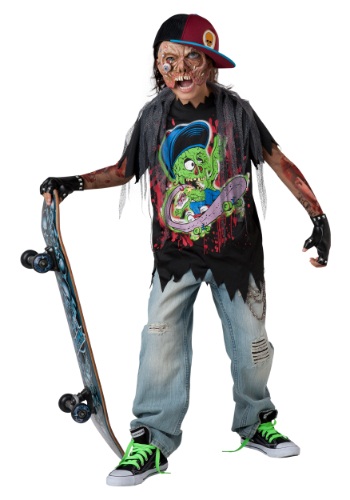 We all know zombies are sick. But in the case of this Zombie Sk8r Child Costume, "sick" is a good thing! He'll have more steeze than any other dude at the skate park. And he'll be just waiting for everyone else to bail.
Buy Now
$29.99
Related Products
Includes: Jacket, shirt, hat, bullet belt, toy axe with sheath. Not included: Glasses, rifle, pants, shoes.
View Now
42.08
Includes: Wig.
View Now
16.89
[Contents and Size] One Dress, One Mask. Size S, Bust: about 34-35 in, Waist: about 26-28 in, Hip: about 37-38 in
View Now
40.36