Animated Live Wires Prop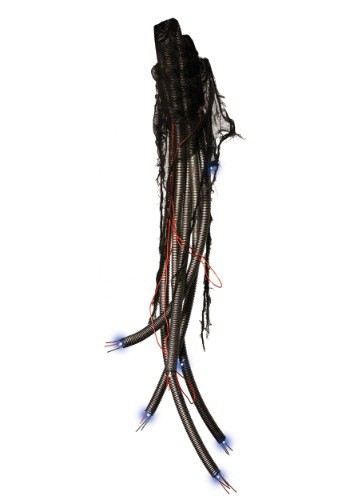 Create a scene that portrays the aftermath of a horrific event with this animated prop. Whether you fancy a robot apocalyspe, a deadly tornado, or even a pack of destructive zombies, the only limit is your imagination when you construct your scene. Build your haunted house around this piece or use it to add the final touch!
Buy Now
$54.99
Related Products
So everything was just fine and dandy for a certain swashbuckling crew who sailed the seven seas no so long ago. Well, that is, until they ventured just a little too close to a cursed island... One thing led to another, and a few too many rocks breached the hull. And the crew got shipwrecked. And just when you think things couldn't get any worse, the island was home to a voodoo witch master who turned them all into zombies, and to make a long story short, now they're cursed to haunt the living for the rest of their days!Well, we think it's about time they get off that wicked island and find a new ship to spread their zombie ways across the Caribbean. (It sure seems like a good way to stop piracy, right?) If you'd like to give your child this fun mash-up look, we're sure they'll fit right in with the zombie pirate crew. Any boy or girl can team up with their friends to build a haunted pirate getaway, or they can rove the neighborhood looking for treats and the keys to a brand new Spanish galleon. If your child loves pirates and terror, we're sure they're going to have a blast in this kid's Shipwrecked Pirate costume!
View Now
34.99
The nightmare has finally come true. The Adult Furious Walker Halloween Mask looks to be the accumulated wickedness of every Halloween going back to the dawn of time. It's the spirit of Halloween made flesh. This frightening mask features a bloody zombie face with exposed teeth, bulging white eyes and thin gray hair. What more could a ghoul need? Pick up our Adult Furious Walker Halloween Mask today. Available at CostumeKingdom.com!
View Now
53.10
Ghoulia Yelps. Includes Top, Belt, Pants, & Glasses
View Now
14.00
Comments
comments