Zombie School Girl Costume Kit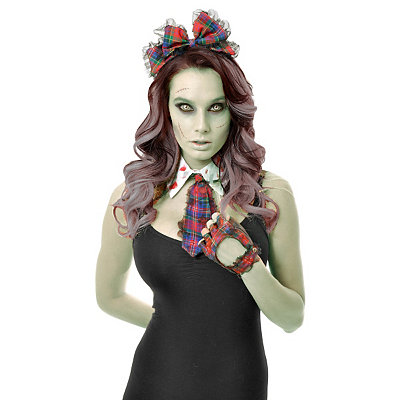 You could drag your stuff through a crime scene to create a zombie costume but why bother when you can get this Zombie School Girl kit. The classic school plaid on the gloves; tie and headband along with the white collar send all the right signals except they are tattered and splattered with blood because after all; you are a zombie on Halloween.The red and black Zombie School Girl Kit consists of a headband; collar; tie and gloves. All are tattered and blood spattered.
Buy Now
$19.99
Related Products
Includes tunic, jacket, leggings, and belt. Does not include wig, jewelry, glove, makeup, boots, or guitar.
View Now
27.53
Sexy Bloody Dress Zombie Costume Sexy Costumes - This sexy Bloody Dress would be great as a Zombie Costume! Wig available separately. ZOMB37-WO
View Now
8.48
Zombie Jason Cheerleader. Includes Corset top, Skirt, and Shrug
View Now
27.50
Comments
comments