Men's Plus Size Day of the Dead Costume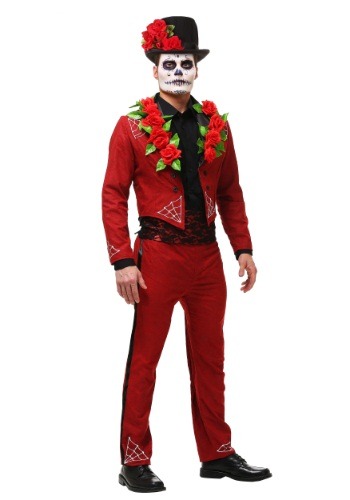 If you're trying to look both classy and scary this Halloween there are a few routes you can go. You could go with the classic Dracula costume or the less classic billionaire spider... even with a bow tie and multiple monocles, a spider is still terrifying. However, we would suggest you get your hands on this Men's Day of the Dead Costume!This blood-red faux suede jacket and the matching pants have a butt-load of class! Worry not, though, this costume is just as frightening as it is formal. You'll look like a menacing messenger ...
Buy Now
$64.99
Related Products
Look just like your favorite zombie from the award-winning TV show The Walking Dead. Latex face mask. One size fits most adults.
View Now
37.41
Come feed. She's one stone cold cool looking corpse in the Walking Dead Zombie Tattered Dress Costume.
View Now
42.39
Mock Rick Grimes' Sheriff Shirt - Off The Big Screen And On To One Of these Awesome Shirts! These T-Shirts Feature Scenes And Sayings From Some Of The Best Movies Of All Time. All Shirts Are 100% Cotton And Machine Washable.
View Now
18.63
Comments
comments